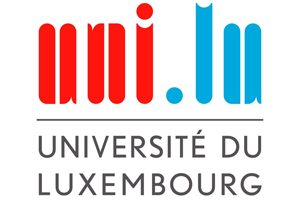 Discover the client reference story in English – Client Reference Story – University of Luxembourg. 
L'université publique du Grand-Duché de Luxembourg (UL) a préparé de longue date le déménagement de ses Campus vers le nouveau Campus de Belval. Le rectorat, l'administration centrale et la Faculté des Lettres, des Sciences Humaines, des Arts et des Sciences de l'Éducation (FLSHASE) devaient donc faire face à ambitieux travail logistique.
« Le nouveau siège de l'Université à Belval ne pouvait pas héberger, au niveau logistique, les milliers de documents archivés  sur son Campus de Walferdange. Il fallait donc classifier, trier et gérer ces archives. Nous avons ainsi pris la décision de collaborer avec un expert dans le domaine. », Nathalie Kirwan, Head of faculty administration, Université du Luxembourg.
« L'Université du Luxembourg héberge des informations importantes et confidentielles. Une bonne logistique ainsi qu'une consultance sur mesure était un prérequis pour garantir l'efficacité et la justesse de ce projet. », Florent Laidet, Consultant-Archiviste chez Labgroup.
Héritière du Centre Universitaire et de l'Institut Supérieur d'Études et de Recherches Pédagogiques (ISERP), l'Université du Luxembourg – Campus de Walferdange, a vu son fonds d'archives considérablement grossir au fil de ses 10 années d'existence. À tel point qu'il s'est avéré inconcevable de le transférer en totalité à Belval.
Afin de se préparer au mieux son déménagement, l'Université a donc décidé de procéder à un tri minutieux pour sélectionner :
d'une part les documents à emporter,

d'autre part, ceux qui devaient être confiés aux Archives Nationales ou à la Bibliothèque Nationale, en raison de leur valeur historique et mémorielle pour le pays.
Avec la volonté d'optimiser cette opération importante portant sur des milliers de dossiers, l'Université a choisi de faire appel à Labgroup, pour lui apporter l'expertise archivistique requise, sous forme de consultance et de mise à disposition de personnel spécialisé.
« Nous avons proposé une solution en trois grandes étapes à l'Université. Premièrement, le projet a nécessité l'élaboration d'untableau de tri et d'une Politique d'Archivage. S'en est suivi un programme de formation et sensibilisation du personnel chargé d'appliquer les consignes de tri de leurs archives. En dernier lieu, nous avons mis à disposition un archiviste à temps pleinafin d'inventorier et de garantir le transfert de la mémoire de l'Université vers les Archives Nationales. », Florent Laidet, Consultant-Archiviste chez Labgroup.
La solution ?
1. Consultance & élaboration d'un tableau de tri

2. Formation, sensibilisation et suivi sur site

3. Transfert vers les Archives Nationales
Découvrez les détails de la solution en téléchargeant la brochure.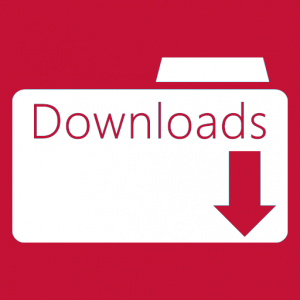 https://www.labgroup.com/wp-content/uploads/2017/05/Maison_du_Savoir.jpg
368
540
Cindy Reff
https://www.labgroup.com/wp-content/uploads/2019/06/Labgroup-Logo-White.png
Cindy Reff
2017-05-19 08:26:57
2017-06-07 09:08:15
L'Université du Luxembourg – Développement d'une politique d'archivage